Přehled článků, novinek a informací z rádia COLOR: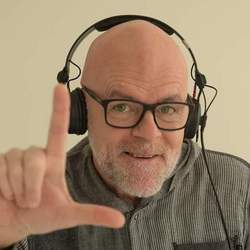 Luděk Hrzal aka DJ LuiJack v novém roce 2021
Celkem po dlouhé době se Luděk Hrzal aka DJ LuiJack vrací do éteru a moc se na to těší. Jeho pořad
Maxxi-Singl
bude o zajímavých cover verzích, vkusných remixech, ale také o novinkách, čtěte dále! Více info k pořadu:
zde>>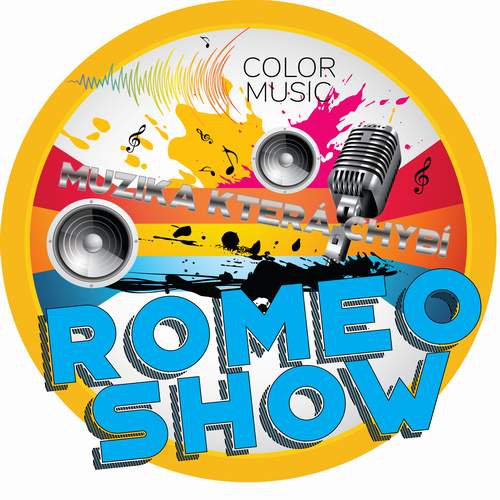 Romeo SHOW s Romanem Ondráčkem od 4.1.2021
Moderátor, muzikant, člen kapely Roman Ondráček and Rakeťáci se vrací na vlny COLOR Music Radia! Uslyšíte jej každý všední den mezi 15:00 a 16:00 hodinou v autorském pořadu
Romeo show
aneb "Muzika, která chybí…" Více o Romanovi a jeho pořadu
zde>>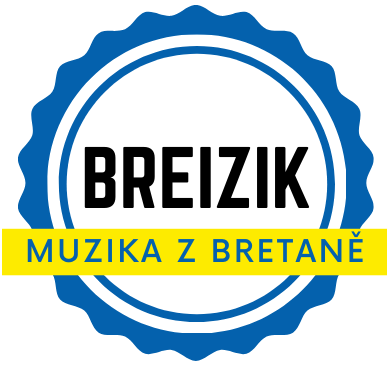 Pořad Breizik se po osmi letech vrací do vysílání
Oceán bretonské muziky vás od 30.12. spolehlivě rozhoupe každou středu ve 20.00 na vlnách Color Music Radio. Co vás čeká? Hudba inspirovaná tradicí, ale daleko od konzerv – snad kromě těch tuňákových z Concarneau. Lidovky v rytmu funky. Čtěte dále>>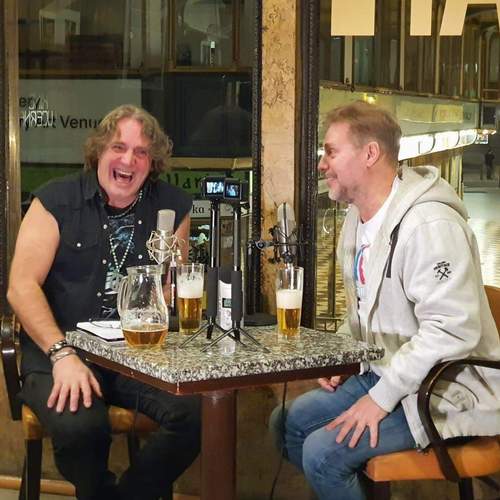 Viktory SHOW SPECIAL - každou sobotu v 17:00 hodin
Seriál rozhovorů
v podobě moderované show se známými osobnostmi! Aktuální počin Michaela Viktoříka navazuje na loňskou sérii k 30. výročí revoluce a vrcholí 11.12. livestreamovým koncertem v Lucerna Music Baru se spoustou českých celebrit a kapelami, co přijdou Majklovi zahrát k 40. výročí jeho působení na české scéně.
Sobota 17:00 hodin!
Dnes
Sandra Pogodová
, 5.12. to bude
Roman Ondráček
.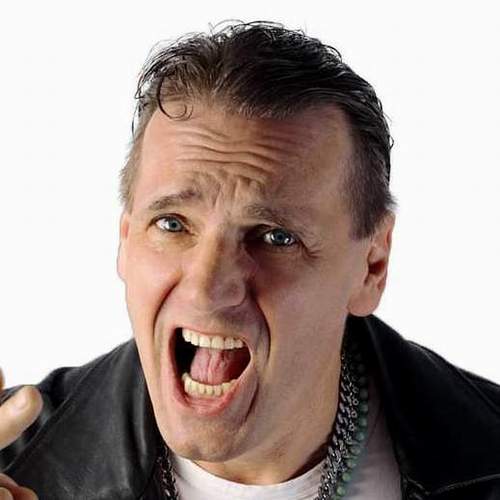 Svět podle Majkla - 2000. díl je tady!
Nazdar, čau, ahoj Vám všem na Color FM! V pátek 11. prosince oslavím živým vysíláním z Lucerna baru již 2000. díl pořadu Svět podle Michaela, který jsem na Vašem oblíbeném COLOR Music Radiu již před osmi lety odstartoval!
Aktuální program | Právě nyní ON AIR:

Dnes, tak jako každý všední den, je čas mezi 13:00 a 14:00 hodinou vyhrazen repríze radio "V" show Michaela Viktoříka:
"Svět podle Michaela"
.
Toto pondělí slaví svátek Miloš. Blahopřejeme!
Rozpis programu na pondělí:
| | | |
| --- | --- | --- |
| Vys. čas: | Název pořadu: | Den: |
---
Historie odehraných songů:
13:04   SHOW MICHAELA VIKTOŘÍKA - Svět podle Michaela
12:59   ARRESTED DEVELOPMENT - Africa's Inside Me
12:05   LUKÁŠ KOLÍBAL - Polední menu
11:59   WILL SMITH - Just Cruisin'
11:03   JARO COSSIGA - BEATBRUNCH by J.C.
10:58   BAUCHKLANG - What Is It
10:09   JARO COSSIGA - BEATBRUNCH by J.C.
10:05   NINA - High
9:05   DJ FRIKY - FRIKOLORA
8:07   DJ FRIKY - FRIKOLORA
8:07   FERRY ULTRA - Groove Out Your Funky Soul (Fe
8:00   HOWARD TATE - She's A Burglar
7:03   SHOW MICHAELA VIKTOŘÍKA - Svět podle Michaela
6:59   CLUB DES BELUGAS - The Beat Is Rhythm
6:03   DJ MINIDRAK - Barevná hodina Honzy Martina
5:57   THE S.O.S. BAND - The Finest
5:53   QUICK - Rhythm Of The Jungle
5:49   MFSB - Family Affair
5:46   LEON MITCHISON - Street Scene
5:42   JUAN LUIS GUERRA Y 440 - La Bilirrubina
5:39   CELSO FONSECA - Denise Bandeira
5:36   PARLIAMENT-FUNKADELIC - One Nation Under Groove
5:32   OMARA PORTUONDO - Guantanamera
5:28   EARTH, WIND & FIRE - Even If You Wonder
5:24   BASEMENT FREAKS - Talkin' About Dat (feat George
5:21   THE JIMMY CASTOR BUNCH - It's Just Begun
5:15   VLADIMIR MERTA - Delnik blues
5:11   PAULETTE REAVES - Do It Again
5:08   FRUKO Y SUS TESOS - El Patillero
5:03   BLUES COMPANY - Commercials
4:59   K.C. & THE SUNSHINE BAND - (Shake, Shake, Shake) Shake Yo
4:54   BROTHER GROOVE - Cantaloupe Island
4:51   KOOL & THE GANG - Funky Man
4:48   CUBANISMO - It Do Me Good
4:45   BELL & JAMES - Livin' It Up (Friday Night)
4:40   TOM WAITS - Heartattack And Vine
4:36   WARREN G - Regulate
4:32   MONKEY BUSINESS - Blue Light Baggie Bingo
4:28   BILLY PRESTON - If You Let Me Love You
4:24   DEEP HEAT - Do It Again
4:21   IMAGINATION - Flashback
4:17   EARTH, WIND & FIRE - Serpentine Fire
4:14   THELMA JONES - How Long
4:10   LIGHT OF THE WORLD FEATURING A - Walk Don't Run
4:07   TOP DREAM COMPANY - Topolanky
4:04   AL WILSON - Show And Tell
3:59   JADE - Don't Walk Away
3:56   LEROY & THE DRIVERS - The Sad Chicken
3:53   ZUZANA NAVAROVA - Y Decidete Mi Amor
3:49   TEENA MARIE - Behind the Groove
3:46   THE LIBERATORS - Crisis Point
3:41   BLACK MACHINE - Get Funky (Sax Mix)
3:37   DENGUE FEVER - Ethanopium
3:33   JERMAINE JACKSON - Let's Get Serious (Single Vers
3:30   SABRINA MALHEIROS - Sintonia (Instrumental)
3:27   BASEMENT FREAKS - The Last Train
3:23   MARVIN GAYE - What's Going On
3:19   INDEEP - Last Night A DJ Saved My Life
3:16   ARCHIE BELL & THE DRELLS - Sometimes I Wonder
3:12   RAUL PAZ - Mama
3:09   DJ PHANTOM - Chica
3:05   ODYSSEY - Going Back to My Roots (Single
3:02   ROSE ROYCE - Daddy Rich
2:57   BREAKESTRA - Hiding
2:54   DIONNE FARRIS - Hopeless
2:50   KARYN WHITE - Romantic
2:46   COMMODORES - I'm Ready
2:43   KINGS OF TOMORROW - Finally (Radio Edit)
2:39   FRANKIE VALLI & THE FOUR SEASO - Who Loves You
2:35   THE BAMBOOS FEAT. KYLIE AULDIS - The Ghost
2:31   MACEO & THE MACKS - Soul Power 74
2:28   THE SPINNERS - One of A Kind (Love Affair)
2:24   FUN LOVIN CRIMINALS - Classic Fantastic
2:20   HESTON - Greatest Lover (CB Remix)
2:15   DONNY HATHAWAY - Back Together Again (with Robe
2:11   TAG TEAM - Whoomp! There It Is
2:08   BOBBY BYRD - Sayin' It And Doin' It Are Two
2:05   LEXIA - Carnival
2:01   COLDCUT - People Hold On (Feat. Lisa Sta
1:56   MAURICE MESSIAH - 50/50 Love
1:54   WILSON PICKETT - Don't Knock My Love Pt.1
1:50   AVERY SUNSHINE - I Got Sunshine
1:47   AL WILSON - Willoughby Brook Road
1:43   MTUME - Juicy Fruit
1:40   THE TEMPTATIONS - (I Know) I'm Losing You
1:37   ZINC - Street Level (Radio Edit)
1:32   DYNASTY - Here I Am
1:27   LATIMORE - Bad Risk
1:24   THE IMPRESSIONS - Make A Resolution
1:21   THE BRAND NEW HEAVIES - You Are The Universe
1:16   DJ JAZZY JEFF & THE FRESH PRIN - Summertime '98 (Soul Power Re
1:13   HAROLD MELVIN & THE BLUE NOTE - The Love I Lost (Single Versi
1:10   DUSTY SPRINGFIELD - Spooky (Jayl Funk Edit)
1:05   ENCHANTMENT - Magnetic Feel (Club Mix)
1:02   A TASTE OF HONEY - The Rainbow's End
0:57   INSTANT FUNK - I Got My Mind Made Up (Single
0:54   BIG TONY - Bubble Up
0:51   ROSE ROYCE - Car Wash
0:47   NARADA MICHAEL WALDEN - I Shoulda Loved Ya
0:43   JAMES BROWN - Get Up Offa That Thing
0:39   EXPERIENCE UNLIMITED - Da Butt
0:35   INCOGNITO - Lowdown (feat. Mario Biondi an
0:31   EARTH, WIND & FIRE - Gratitude
0:27   ME SHELL NDEGEOCELLO - Call Me
0:24   SKEEWIFF FEAT IMAGINE THIS - Because I Love It
0:19   WOODY CUNNINGHAM - Never Say Never
0:15   JIMI D. - Bumpy Road
0:13   CHARLES WRIGHT & THE WATTS 103 - What Can You Bring Me
0:10   THE NATURAL FOUR - It's The Music
0:05   BLACK MACHINE - How Gee
0:02   TAVARES - She's Gone

------------------------ včera ------------------------
24.1.  23:57   THE BLACK SEEDS - Cool Me Down
24.1.  23:54   L.T.D. - It's Time To Be Real
24.1.  23:49   LEON WARE - A Little Boogie (Never Hurt No
24.1.  23:47   SELAH SUE - Raggamuffin
24.1.  23:43   SHALAMAR - A Night to Remember
24.1.  23:40   BREAKESTRA - Sunny Delight
24.1.  23:37   ASWAD - City Lock
24.1.  23:32   CON FUNK SHUN - Lady's Wild
24.1.  23:29   BEN SIDRAN - About Love
24.1.  23:27   DONNY HATHAWAY - Where Is The Love? (with Rober
24.1.  23:24   KOOL & THE GANG - Jungle Boogie
24.1.  23:21   CHILLY GONZALES - You Can Dance (Radio Edit)
24.1.  23:17   CHIC - Burn Hard
24.1.  23:13   RICK JAMES - Give It To Me Baby
24.1.  23:10   ROY AYERS - Tarzan
24.1.  23:06   DIANA ROSS - Upside Down
24.1.  23:02   DELVON LAMARR ORGAN TRIO - Close but No Cigar
24.1.  22:58   THE TRAFFIC - White Lines
24.1.  22:55   BLACK NASTY - Booger the Hooker
24.1.  22:50   PENERI STRYCKA HOMEBOYE - Jizni Mesto
24.1.  22:45   FIDELFATTI - Just Wanna Touch Me feat. Ron
24.1.  22:38   THE TEMPTATIONS - Papa Was A Rollin' Stone
24.1.  22:35   STAKKA BO - Great Blondino
24.1.  22:31   BEN L ONCLE SOUL - A coup de reves
24.1.  22:26   SINCLAIR - Just Another Fool
24.1.  22:18   KURTIS BLOW - The Breaks
24.1.  22:14   EDDIE HENDERSON - Inside You
24.1.  22:10   HOT CHOCOLATE - Mystery
24.1.  22:07   CON FUNK SHUN - Too Tight
24.1.  22:04   BASEMENT FREAKS - Going Out Tonight (Original Mi
24.1.  22:01   JACKSON SISTERS - I Believe In Miracles
24.1.  22:00   ONE WAY - Get Up
24.1.  21:56   LOS CHARLY S ORCHESTRA - Grazing the Grass (Vocal Versi
24.1.  21:52   ALLIANCE ETHNIK - Simple et funky
24.1.  21:48   THE REDDINGS - You Can Be a Star (Club Mix)
24.1.  21:44   THE WHISPERS - Contagious
24.1.  21:40   JOYCE SIMS - Come into My Life (Hip Hop Ver
24.1.  21:36   SKIPWORTH AND TURNER - Thinking About Your Love (Orig
24.1.  21:32   INCOGNITO - Lowdown (feat. Mario Biondi an
24.1.  21:29   LOU RAWLS - Feeling Alright
24.1.  21:25   L.T.J. SOUND MACHINE - Funky Superfly
24.1.  21:20   COOL MILLION - Loose (feat. Eugene and Dee De
24.1.  21:17   CHAKA KHAN - Fate
24.1.  21:13   JAMIROQUAI - Summer Girl
24.1.  21:07   PRINCESS - After The Love Has Gone
24.1.  21:04   CUNNIE WILLIAMS - Come Back To Me
24.1.  20:03   FRANTIEK WICH | SPECIAL - Francouzské Wichytávky
24.1.  19:59   DAVID JOSEPH - You Can't Hide (Your Love Fro
24.1.  19:54   LIONROCK - Rude Boy Rock
24.1.  19:51   BLANK & JONES - Relax (Your Mind) (Radio Edit)
24.1.  19:47   SABRINA MALHEIROS - Brisa Mar (Nicola Conte Re-wor
24.1.  19:43   SALT-N-PEPA - Shoop
24.1.  19:41   COSCIA - Schizzo
24.1.  19:37   JAMES BROWN - Too Funky In Here (Charlie Bea
24.1.  19:33   PETE ROCK & CL SMOOTH - Ghettos Of The Mind (DJ Inko R
24.1.  19:29   BABY HUEY & THE BABY SITTERS - Hard Times
24.1.  19:26   KINGS OF TOMORROW - Finally (Radio Edit)
24.1.  19:21   TOTO FEAT. CHERYL LYNN - Georgy Porgy (disco version)
24.1.  19:17   N.W.A. - Express Yourself
24.1.  19:13   G.Q. - Disco Nights (Rock-Freak)
24.1.  19:10   COMMODORES - I Feel Sanctified
24.1.  19:07   BILLLY PRESTON - Complicated Sayings
24.1.  19:02   ICE CUBE - It Was A Good Day
24.1.  18:33   MAGAZÍN RADIA COLOR (NE) - Barevný svět
24.1.  18:28   LEON HAYWOOD - I Want'a Do Something Freaky
24.1.  18:23   ETHEL BEATTY - I Know You Care
24.1.  18:18   HOT CHOCOLATE - Brother Louie
24.1.  18:14   MONKEY BUSINESS - Sensation
24.1.  18:11   EARTH, WIND & FIRE - Gratitude
24.1.  18:07   TOP DREAM COMPANY - So Dance
24.1.  18:03   TOWER OF POWER - Only So Much Oil in the Ground
24.1.  17:07   DJ MINIDRAK - Barevná hodina Honzy Martina
24.1.  17:00   KENNY THOMAS - Turn It Up
24.1.  16:55   C AND C MUSIC FACTORY - Share That Beat Of Love
24.1.  16:51   LISA LISA & CULT JAM - Let The Beat Hit 'Em
24.1.  16:47   STARPOINT - Object Of My Desire
24.1.  16:43   EVELYN CHAMPAGNE KING - High Horse
24.1.  16:39   POCKETS - Come Go With Me
24.1.  16:35   SISTER SLEDGE - Lost In Music
24.1.  16:30   DREADZONE - Little Britain
24.1.  16:27   RHYTHM HERITAGE - (It's Time To) Boogie Down
24.1.  16:24   RUFUS THOMAS - Itch And Scratch (Part 1)
24.1.  16:22   JAZZPRACI - Teta Candy
24.1.  16:18   SABRINA MALHEIROS - Sintonia (Instrumental)
24.1.  16:13   VOYAGE - Souvenirs
24.1.  16:09   GALACTIC - Start from Scratch
24.1.  16:04   JAMIROQUAI - Virtual Insanity
24.1.  15:58   MARY JANE GIRLS - All Night Long
24.1.  15:53   J.A.R. - Optimisticky toxikoman
24.1.  15:49   CHAKA KHAN - I Know You, I Live You
24.1.  15:45   MFSB - Family Affair
24.1.  15:40   IGOR KMETO - Ja som funky
24.1.  15:36   LOOSE ENDS - Feel The Vibe
24.1.  15:32   DE LA SOUL - Eye Know
24.1.  15:28   TEEDRA MOSES - Caution
24.1.  15:23   JIMMY Z - Whatever You Want
24.1.  15:21   PETER NERO - Soulful Strut
24.1.  15:16   SKYY - High
24.1.  15:12   LIQUID SOUL - Stop
24.1.  15:07   HOWARD JOHNSON - So Fine
24.1.  15:02   FREAK POWER - Freedom Child
24.1.  14:04   LUDĚK POKORNÝ - Hit s PANORAMA
24.1.  13:59   MINNIE RIPERTON - Young, Willing And Able
24.1.  13:55   THE HAWK, LITTLE HANNAH COLLIN - Don't Judge a Book by Its Cove
24.1.  13:51   SISTER SLEDGE - Thinking of You
24.1.  13:46   DYNASTY - Love In The Fast Lane
24.1.  13:43   WHISPERS - It's A Love Thing
24.1.  13:40   KOOL & THE GANG - Funky Stuff
24.1.  13:36   ANGELA JOHNSON FEAT. RAUL - I Promise (M.O.N.E.Y.)
24.1.  13:32   JAMES BROWN - Rapp Payback
24.1.  13:27   THE PLAYERS ASSOCIATION - Goin'to The Disco
24.1.  13:23   BELL BIV DEVOE - Poison
24.1.  13:19   UNCLE LOUIE - I Like Funky Music
24.1.  13:15   SILK - I Can't Stop (Turning You On)
24.1.  13:12   THE DYNAMICS CORVETTES - Funky Music Is The Thing
24.1.  13:08   SHAUN ESCOFFERY - Perfect Love Affair
24.1.  13:04   CHIC - Le Freak
24.1.  13:00   BOBBY BYRD - Hot Pants (I'm Coming, Coming
24.1.  12:57   ASHFORD AND SIMPSON - Outta the World
24.1.  12:04   LUKÁS KOLÍBAL - Polední MENU
24.1.  11:55   GUIDA DE PALMA & JAZZINHO - Abraco Da Bossa (Incognito Lou
24.1.  11:50   LULU & BOBBY WOMACK - I'm Back For More
24.1.  11:47   MC SOLAAR - A la claire fontaine
24.1.  11:43   FREAK POWER - Big Time
24.1.  11:38   DE-PHAZZ - Car Eats Town
24.1.  11:33   BLUE PEARL - Little Brother
24.1.  11:29   TLC - Ain't 2 Proud 2 Beg
24.1.  11:26   CHARLES WRIGHT & THE WATTS 103 - What Can You Bring Me
24.1.  11:22   MICHAEL JACKSON - I Can't Help It
24.1.  11:17   MATERSKA COM - Laktacni psychoza
24.1.  11:13   CERRONE - Give me Love (Edit)
24.1.  11:09   ISAAC HAYES - Moonlight Lovin (Menage A Troi
24.1.  11:04   INSTANT FUNK - I Got My Mind Made Up (Single
24.1.  11:00   JOCELYN BROWN - Somebody Else's Guy
24.1.  10:56   RARE FUNCTION - Disco Function
24.1.  10:52   PAULETTE REAVES - Do It Again
24.1.  10:49   BILLY OCEAN - Another Day Won't Matter
24.1.  10:46   BOBBY BYRD - You're Welcome, Stop On By
24.1.  10:42   THE FATBACK BAND - I Found Lovin'
24.1.  10:38   DOJO CUTS FEAT. ROXIE RAY - My Lovin' Is All About You
24.1.  10:35   DELUXE - Mister Chicken
24.1.  10:32   ANDY LEWIS - Tell Me Once Again You Love Me
24.1.  10:28   DJ FOOD - Dark Lady
24.1.  10:25   TOM SHOWTIME - Cooler Than Cool
24.1.  10:22   JAYL FUNK - Lowdown Funk
24.1.  10:07   DR. MARK A. HICKS - Strategie pro život
24.1.  10:00   SWING OUT SISTER - Notgonnachange
24.1.  9:56   CHIC - I Feel Your Love Comin' On
24.1.  9:52   RENEDA - Rest of My Life
24.1.  9:48   DONNA SUMMER - MacArthur Park
24.1.  9:44   EXPERIENCE UNLIMITED - Da Butt
24.1.  9:41   T-CONNECTION - Do What You Wanna Do
24.1.  9:38   KINDRED THE FAMILY SOUL - You Got Love (Radio Edit)
24.1.  9:34   MAZE - Too Many Games (feat. Frankie
24.1.  9:29   RICARDO & DOUBLE WC - Modrany
24.1.  9:24   CHUCKII BOOKER - Games
24.1.  9:20   UNCLE LOUIE - Full Tilt Boogie
24.1.  9:18   THE QUANTIC SOUL ORCHESTRA - Babarabatiri
24.1.  9:14   CLUB DES BELUGAS - Welcome To Brazil (Papa Cobana
24.1.  9:09   BRIAN MCKNIGHT - Used To Be My Girl
24.1.  9:07   JAZZPRACI - Inner City Blues Mix
24.1.  9:04   NINA - High
24.1.  9:00   CAN T STOP WON T STOP - Stop, Drop, Roll (feat. Prince
24.1.  8:57   FRANKIE SMITH - Double Dutch Bus
24.1.  8:54   GWEN MCCRAE - Early Morning Love
24.1.  8:49   J.A.R. - Stability
24.1.  8:45   GEORGE BENSON - Feel Like Making Love
24.1.  8:41   TOP DREAM COMPANY - Slipy
24.1.  8:39   ARETHA FRANKLIN - Baby, I Love You
24.1.  8:36   LABI SIFFRE - Love-A-Love-A-Love-A-Love-A-Lo
24.1.  8:32   PERSONAL LIFE - One Step Closer
24.1.  8:28   JAZZY DEE - Get On Up
24.1.  8:24   PAT LUNDI - Party Music
24.1.  8:22   HONEY RHYTHM AND BUTTER - The Green Future
24.1.  8:17   MCKOY - Family
24.1.  8:13   FREAK POWER - Running Away
24.1.  8:10   ECCENTRIC SOUL REVUE - Move On Up
24.1.  8:06   TEDDY PENDERGRASS - You Can't Hide from Yourself
24.1.  8:02   BLOODSTONE - Let Me Ride
24.1.  7:57   BASEMENT FREAKS - Soul Intoxication
24.1.  7:53   JOHNNY GUITAR WATSON - I Need It
24.1.  7:44   THE J.B. S - Pass The Peas
24.1.  7:41   TONY JOE WHITE - Voodoo Village
24.1.  7:37   CHAZ JANKEL - Get Myself Together
24.1.  7:32   THE SALSOUL ORCHESTRA - Chicago Bus Stop [Original Alb
24.1.  7:29   MC MAARK - Funky Man
24.1.  7:25   GWEN MCCRAE - All This Love That I'm Givin'
24.1.  7:19   CAMEO - Single Life
24.1.  7:15   SHALAMAR - Make That Move
24.1.  7:11   KID CREOLE AND THE COCONUTS - I'm A Wonderful Thing, Baby
24.1.  7:08   BLACK & WHITE STORY BAND - Sexy Woman
24.1.  7:03   BOBBY BYRD - I Know You Got Soul
24.1.  6:59   SHAKATAK - Mr. Manic & Sister Cool
24.1.  6:54   ROGER & ZAPP - California Love
24.1.  6:50   BREAKESTRA - Don't Need A Dance
24.1.  6:47   AYO - Sunny
24.1.  6:44   K.C. & THE SUNSHINE BAND - I'm Your Boogie Man
24.1.  6:41   RAY PARKER JNR. - Just Havin' Fun (SLY 'Tear The
24.1.  6:38   SKEEWIFF - Hey DJ
24.1.  6:33   LOOSE ENDS - Tell Me What You Want
24.1.  6:29   SHAKATAK - Catwalk
24.1.  6:26   JAMES BROWN - Cold Sweat
24.1.  6:21   MAXI PRIEST - Groovin' In The Midnight
24.1.  6:17   BARBARA MASON - Another Man
24.1.  6:13   CHROMEO - Needy Girl
24.1.  6:10   THE WHISPERS - In Love Forever
24.1.  6:07   FIRST CHOICE - Hold Your Horses (Single Versi
24.1.  6:03   UN-CUT - Midnight (Waiwan mix)
24.1.  6:00   MR WILLIAMZ - We Run England
24.1.  5:56   MONKEY BUSINESS - Save The Robots
24.1.  5:52   SHIRA VALDES - Un Rico Son
24.1.  5:48   THE TEMPTATIONS - Treat Her Like A Lady
24.1.  5:43   GREYBOY ALLSTARS - The Browns at Home
24.1.  5:39   TOTÓ LA MOMPOSINA - Yo Me Llamo Cumbia
24.1.  5:36   MUDDY WATERS - Mopper's Blues
24.1.  5:32   URBAN BUSHMAN - Blessings
24.1.  5:27   MARIE LAVEAUX - Cubanismo
24.1.  5:23   B. B. KING - Inflation Blues (Mca, 1982)
24.1.  5:20   WAYNE MARSHALL FEAT TOP CAT - G Spot (Remix)
24.1.  5:15   FREAK POWER - Husband
24.1.  5:11   KOJATO & THE AFRO LATIN COUGAR - Feel Sexy (Feat Tina Lux)
24.1.  5:08   GRAMATIK - Bring It Fast
24.1.  5:04   ZUZANA NAVAROVA - Tu, Mi Delirio
24.1.  4:59   ELITO REVE Y SU CHARAGON - De Que Estamos Hablando
24.1.  4:56   BUDDY GUY - Moanin' And Groanin'
24.1.  4:51   SALSA CELTICA - Adios Adios
24.1.  4:48   JUAN LUIS GUERRA - Quisiera
24.1.  4:42   CANNED HEAT - TV Mama
24.1.  4:37   OZOMATLI - (Who Discovered) America
24.1.  4:34   DA PROFESSA FT. KEN BOOTHE - Touch U
24.1.  4:30   COUNT BASIC - All Time High
24.1.  4:26   SHIRLEY & COMPANY - Shame, Shame, Shame
24.1.  4:22   CHRONIXX - Access Granted
24.1.  4:18   MORGAN HERITAGE - Here Come The Kings
24.1.  4:13   ELIETE NEGREIROS - Meu Mundo E Hoje
24.1.  4:09   DUB COLOSSUS - Ophir Dub
24.1.  4:05   POSITIVE K - I Got a Man
24.1.  4:02   MOVIMENTO NA RUA - Periferia De Jah
24.1.  3:59   MULATA - Raul Paz
24.1.  3:54   ORISHAS - Reina De La Calle
24.1.  3:51   PAULINHO MOSKA - Admiracao
24.1.  3:45   HAZMAT MODINE - Bahamut
24.1.  3:41   MENINOS DE PELO - Pai E Pai
24.1.  3:39   DAVIS + HOOKER - Empty Bank
24.1.  3:36   ETANA - Happy Heart
24.1.  3:32   OJOS DE BRUJO - Vacileo
24.1.  3:29   JAMES BROWN - Get On The Good Foot
24.1.  3:25   LUCA MUNDACA - Ha Dias
24.1.  3:19   TOM WAITS - Blue Valentines
24.1.  3:15   OMARA PORTUONDO - La Ultima Noche
24.1.  3:12   BIG YOUTH - Green Bay Killing
24.1.  3:08   KENNY BLUES BOSS WAYNE - Be A Man
24.1.  3:05   LUIZ DE AQUINO - Caminhos De Cuba
24.1.  3:02   AS MENINAS - Clube das Meninas
24.1.  2:58   TIME - Jerk Out
24.1.  2:53   DJ CMAN - We Gonna Party Tonight (CMAN E
24.1.  2:48   DASHA FT. PAUL - Cleverly
24.1.  2:45   CHRIS JOSS - Drink Me Hot
24.1.  2:40   SKEEWIFF - Watermelon Man
24.1.  2:35   SIDE EFFECT - Always There
24.1.  2:32   ARCHIE BELL & THE DRELLS - Sometimes I Wonder
24.1.  2:29   HAWA - Was Born To Love
24.1.  2:25   GEORGE BENSON - Shiver
24.1.  2:21   J.A.R. - Semiramis
24.1.  2:19   DIGABLE PLANETS - Dedicated
24.1.  2:15   D TRAIN - Keep On (Radio Mix)
24.1.  2:10   MARVIN GAYE - Inner City Blues
24.1.  2:04   DIRE STRAITS - Brothers In Arms
24.1.  1:59   HURTS - Stay
24.1.  1:54   A.G.TRIO - Countably Infinite Feat. M. Zahradnicek
24.1.  1:47   GLASS CANDY - Warm in the Winter
24.1.  1:43   CHROMATICS - Shadow (Radio)
24.1.  1:39   MGMT - When You Die
24.1.  1:35   LANA DEL REY - Ride
24.1.  1:31   VITALIC - Poison Lips (Official)
24.1.  1:27   LET'S EAT GRANDMA - It's Not Just Me
24.1.  1:23   BLANK & JONES WITH MIKE FRANCIS - Survivor (Satin Jackets Rmx)-nudisco orig1984 2014
24.1.  1:18   FELIX - Don't You Want Me
24.1.  1:13   HOT CHIP - Melody of Love
24.1.  1:09   FOXES - Youth
24.1.  1:06   HOSSE DE RACKET - Roman
24.1.  0:57   DAFT PUNK - Giorgio By Moroder
24.1.  0:54   ELECTRIC YOUTH - Without You
24.1.  0:49   MGMT - Little Dark Age
24.1.  0:45   ROXETTE - Stars
24.1.  0:38   THE AGE OF LOVE - The Age of Love (Watch out for Stella Mix)
24.1.  0:35   TIGER LOVE - Summer Rain
24.1.  0:31   TONKA - She Knows You (Bonus Track)
24.1.  0:29   JAKUB MELIN - LAHUDKARSTVI
24.1.  0:26   THE VELVET UNDERGROUND - Sunday Morning
24.1.  0:18   EAST 17 - It's Alright
24.1.  0:15   JAKUB MELIN - LAHUDKARSTVI
24.1.  0:10   Knajpa! Knajpa!
24.1.  0:06   PAUL VAN DYK - My World (Visual Valley Mix)
24.1.  0:02   SOUND FACTORY - Understand This Groove

------------------------ 23. ledna ------------------------
23.1.  23:59   JAKUB MELIN - LAHUDKARSTVI
23.1.  23:54   AND ONE - Techno Man [Club Mix]
23.1.  23:50   KAVINSKY & LOVEFOXXX - Nightcall
23.1.  23:46   MARK 'OH - Tears Don't Lie
23.1.  23:44   JAKUB MELIN - LAHUDKARSTVI
23.1.  23:37   KERRY SHAW - 'Could This Be Love [Beatmasters 7'' Mix]' (1993)
23.1.  23:33   DAVE DEE, DOZY, BEAKY, MICK & TICH - The legend of Xanadu
23.1.  23:30   JAKUB MELIN - LAHUDKARSTVI
23.1.  23:27   PART TIME - Night Drive
23.1.  23:22   SCENIC - Another Sky
23.1.  23:19   CALVIN HARRIS - Acceptable in the 80s (Radio E
23.1.  23:16   JAKUB MELIN - LAHUDKARSTVI
23.1.  23:13   LAID BACK - key to life (1999)
23.1.  23:10   DUNE - Can't Stop Raving
23.1.  23:07   NEIL DIAMOND - Girl, You'll Be a Woman Soon
23.1.  23:05   JAKUB MELIN - LAHUDKARSTVI
23.1.  23:01   WOLFRAM - Hold My Breath feat. Sally Sha
23.1.  22:57   VITALIC - Fade Away
23.1.  22:54   JAMES BROWN - I Feel Good
23.1.  22:52   JAKUB MELIN - LAHUDKARSTVI
23.1.  22:49   JOHN MAUS - The Combine
23.1.  22:44   DAVID BOWIE - Space Oddity
23.1.  22:41   MARINA & THE DIAMONDS - Shampain
23.1.  22:38   JAKUB MELIN - LAHUDKARSTVI
23.1.  22:29   BUCKETHEADS - The Bomb - These sound fall into my mind (Radio Edit)
23.1.  22:25   MGMT - Time To Pretend
23.1.  22:22   JAKUB MELIN - LAHUDKARSTVI
23.1.  22:19   HURTS - Better Than Love
23.1.  22:15   ULTRAVOX - Rise
23.1.  22:12   SHIRLEY BASSEY - Diamonds are forever
23.1.  22:10   JAKUB MELIN - LAHUDKARSTVI
23.1.  21:59   THE HUMAN LEAGUE - Night People
23.1.  21:55   THE FARM - All Together Now
23.1.  21:54   JAKUB MELIN - LAHUDKARSTVI
23.1.  21:50   LOU REED - Perfect Day
23.1.  21:44   PULP - Common People
23.1.  21:41   PET SHOP BOYS - The Pop Kids
23.1.  21:39   JAKUB MELIN - LAHUDKARSTVI
23.1.  21:34   CHROMATICS - Lady
23.1.  21:30   DAVID BOWIE - Starman
23.1.  21:26   MICHAEL JACKSON - HIStory (Remix)
23.1.  21:24   JAKUB MELIN - LAHUDKARSTVI
23.1.  21:15   PAUL MCCARTNEY - Silly Love Songs
23.1.  21:10   PETER BJORN & JOHN & VICTORIA BERGSMAN - Young Folks
23.1.  21:08   JAKUB MELIN - LAHUDKARSTVI
23.1.  21:04   MADONNA - Ray of Light
23.1.  21:00   PYTHON, MONTY - Always look on the bright side of life
23.1.  20:57   ZAGER & EVANS - In the Year 2525
23.1.  20:56   JAKUB MELIN - LAHUDKARSTVI
23.1.  20:51   THE KLF - What time is love? (LP Mix)
23.1.  20:49   SUPREMES - Where Did Our Love Go
23.1.  20:46   THE BEATLES - Magical Mystery Tour
23.1.  20:44   JAKUB MELIN - LAHUDKARSTVI
23.1.  20:41   THE WEEKND - Save Your Tears
23.1.  20:36   SIMON & GARFUNKEL - The Boxer
23.1.  20:31   OMD - History Of Modern (Part I)
23.1.  20:29   JAKUB MELIN - LAHUDKARSTVI
23.1.  20:24   AIR - Sexy Boy
23.1.  20:22   THE DOORS - People Are Strange
23.1.  20:18   SNAP FEAT. SUMMER - The First The Last Eternity
23.1.  20:17   JAKUB MELIN - LAHUDKARSTVI
23.1.  20:10   WHITNEY HOUSTON - Step By Step
23.1.  20:07   D:REAM - Things Can Only Get Better
23.1.  20:04   JAKUB MELIN - LAHUDKARSTVI
23.1.  19:58   PAULA MORELENBAUM - Brigas Nunca Mais
23.1.  19:01   ALEŠ KONOPKA - MIX Down
23.1.  18:31   MAGAZÍM RADIA COLOR (SO) - Barevný svět
23.1.  18:28   PEBBLES - Mercedes Boy
23.1.  18:24   ALEXANDER O NEAL - In the Middle
23.1.  18:20   BRIAN CULBERTSON - Go
23.1.  18:17   STEREO MC S - Chicken Shake
23.1.  18:13   THE HUES CORPORATION - Rock The Boat
23.1.  18:10   THE ISLEY BROTHERS - Hurry Up and Wait
23.1.  18:05   NED DOHENY - To Prove My Love
23.1.  18:02   HEATWAVE - Boogie Nights
23.1.  17:58   GEATER DAVIS - Will It Be Me Or Him
23.1.  17:55   SAMMY DAVIS, JR. - Keep Your Eye On The Sparrow (
23.1.  17:51   NATE JAMES - Funky Love
23.1.  17:47   FAT LARRY S BAND - Stand Up
23.1.  17:42   LATIMORE - Bad Risk
23.1.  17:38   INSTANT FUNK - Don't You Wanna Party
23.1.  17:34   DIANA ROSS - You Were the One
23.1.  17:32   SMOOVE & TURRELL - Broke
23.1.  17:28   BILL SUMMERS & SUMMERS HEAT - We Want Heat (Club Mix)
23.1.  17:24   CHARLIE WILSON - Alright Lady (Let's Make a Bab
23.1.  17:19   MAZE - Joy & Pain
23.1.  17:16   THELMA JONES - How Long
23.1.  17:12   BLACK MACHINE - How Gee
23.1.  17:08   AL GREEN - Let's Stay Together
23.1.  17:03   INCOGNITO - Closer To The Feeling
23.1.  16:58   GENERAL CROOK - (Turn On Your Lovelight) For S
23.1.  16:01   ZUZANA MAXA - Singl STORY
23.1.  15:59   KENDRICK LAMAR - Now Or Never ft Mary J. Blidge
23.1.  15:56   THE O JAYS - Used Ta' Be My Girl
23.1.  15:52   EARTH, WIND & FIRE - And Love Goes On
23.1.  15:48   LACK OF AFRO - Missing Me
23.1.  15:44   THE SNUGS - Strugglin' (feat. Hannah Symon
23.1.  15:39   ARCHIE BELL & THE DRELLS - Strategy
23.1.  15:36   MCFADDEN & WHITEHEAD - Ain't No Stoppin' Us Now
23.1.  15:32   THE GIDEON - What's This All About
23.1.  15:27   UNLIMITED TOUCH - Private Party
23.1.  15:23   BARRY WHITE - You're the First, the Last, My
23.1.  15:19   RIPPLE - A Funky Song
23.1.  15:15   WILL SMITH - Just Cruisin'
23.1.  15:10   THIRD WORLD - Now That We Found Love
23.1.  15:06   TONE-LOC - Funky Cold Medina
23.1.  15:03   ADOVANY - God Apollo
23.1.  14:57   IGOR KMETO - Tak pod sem (featuring Elpe)
23.1.  14:03   JAKUB MELÍN - New WAVE
23.1.  13:57   DIGITAL UNDERGROUND - Kiss You Back
23.1.  13:54   LAKESIDE - Miss Look But Don't Touch
23.1.  13:50   THE BAMBOOS - Turn It Up (Featuring Lyrics B
23.1.  13:45   DIANA ROSS - It's My House
23.1.  13:41   KASHMERE STAGE BAND - Scorpio
23.1.  13:38   BOBBY WOMACK - How Long (Has This Been Goin'
23.1.  13:35   YOUNG DISCIPLES - Move On
23.1.  13:32   THE ISLEY BROTHERS - Pop That Thang
23.1.  13:27   SOUNDS OF BLACKNESS - Everything Is Gonna Be Alrigh
23.1.  13:25   OUTLAW GANG - Weedhopper
23.1.  13:20   LENA YELLOW - Inner Child
23.1.  13:16   ASHFORD AND SIMPSON - Side Effect
23.1.  13:11   LIPPS INC. - How Long
23.1.  13:07   GEORGE CLINTON & THE P-FUNK AL - FiFi
23.1.  13:04   ORLANDO JOHNSON - Turn The Music On
23.1.  12:07   LUDĚK POKORNÝ - Hit s PANORAMA
23.1.  11:59   GEORGE CLINTON - If Anybody Gets Funked Up (It'
23.1.  11:55   LACK OF AFRO - A Time For
23.1.  11:51   CON FUNK SHUN - Fun
23.1.  11:47   BAR-KAYS - Flying High On Your Love
23.1.  11:43   TOUCH - Love Hangover
23.1.  11:40   THE METERS - Trick Bag
23.1.  11:36   MICHAEL JACKSON - Don't Stop 'Til You Get Enough
23.1.  11:32   DYNAMOS - We Don't Need No Help
23.1.  11:28   THE JONES GIRLS - You Can't Have My Love
23.1.  11:22   LOOSE ENDS - Hanging On A String
23.1.  11:18   ANGELA JOHNSON - Play (feat Frank McComb)
23.1.  11:14   BLUE FEATHER - Let It Out (Single Version) [B
23.1.  11:11   MY NEIGHBOUR IS - Finger Lickin'
23.1.  11:08   PAUL HARDCASTLE - 19
23.1.  11:03   STARK BAND - Last Night feat. Nironic
23.1.  11:00   MILLIE JACKSON - Here Comes Love
23.1.  10:56   HESTON - Greatest Lover (CB Remix)
23.1.  10:51   A TASTE OF HONEY - Boogie Oogie Oogie
23.1.  10:47   STEREO MC S - Watcha Gonna Do
23.1.  10:42   FEDERATION OF THE DISCO PIMP - Crank
23.1.  10:37   ALICIA MYERS - Satisfied
23.1.  10:34   JAYL FUNK - Funk Me Loose
23.1.  10:30   JENNIFER HUDSON - I Can't Describe (The Way I Fe
23.1.  10:27   8TH DAY - Too Many Cooks (Spoil The Soup
23.1.  10:22   THAT S NOT AN EDIT - Don't Be No Foowl (Edit)
23.1.  10:19   CAMEO - She's Strange
23.1.  10:15   CHARLES WRIGHT AND THE WATTS 1 - Express Yourself
23.1.  10:13   CYRIL NEVILLE - Gossip
23.1.  10:08   THE SISTERS LOVE - Give Me Your Love
23.1.  10:05   SISTER SLEDGE - He's The Greatest Dancer
23.1.  9:57   CLUB DES BELUGAS - The Beat Is Rhythm
23.1.  9:53   ANTHONY HAMILTON - Stone Cold (Funk It Up CMAN Ed
23.1.  9:48   MONKEY BUSINESS - Blue Light Baggie Bingo
23.1.  9:44   BONEY JAMES - Stone Groove
23.1.  9:40   LAMONT DOZIER - It's the Same Old Song
23.1.  9:36   SHARON REDD - Can You Handle It
23.1.  9:34   THE ARISTOCRATS - Don't Go
23.1.  9:30   COLDCUT - People Hold On (Feat. Lisa Sta
23.1.  9:26   EARTH, WIND & FIRE - September
23.1.  9:22   SMOOVE & TURRELL - I Can't Give You Up
23.1.  9:18   FREAK POWER - Turn On, Tune In, Cop Out
23.1.  9:14   L.T.D. - Jam
23.1.  9:10   DUSTY SPRINGFIELD - Spooky (Jayl Funk Edit)
23.1.  9:08   CHARLES BRADLEY - No Time For Dreaming
23.1.  9:04   NINA - High
23.1.  8:59   SLAVE - Funky Lady (Foxy Lady)
23.1.  8:57   JIMMY MCGRIFF - Dig On It
23.1.  8:53   HEADPHONICS - Raw Funk (Original Mix)
23.1.  8:50   QUEEN OMEGA - My Love Can't Wait ft Prince T
23.1.  8:45   EARTH, WIND & FIRE - Boogie Wonderland
23.1.  8:42   LEE HOLDRIDGE - Erucu (Mahogany / Soundtrack)
23.1.  8:39   PRINCE - The Flow
23.1.  8:36   ROSE ROYCE - Born To Love You
23.1.  8:33   SYLVERS - Boogie Fever
23.1.  8:27   THE JAMES TAYLOR QUARTET - Love Will Keep Us Together
23.1.  8:23   BILLY PAUL - People Power
23.1.  8:19   ARETHA FRANKLIN - Until You Come Back To Me (Tha
23.1.  8:16   THE BRAND NEW HEAVIES - Saturday Nite
23.1.  8:13   SMOOVE & TURRELL - Hammond
23.1.  8:09   THE SPINNERS - Are You Ready For Love
23.1.  8:05   TINA MOORE - Never Gonna Let You Go
23.1.  8:00   SADE - Never As Good As The First Ti
23.1.  7:55   FREAK POWER - One Nation One Ride
23.1.  7:51   TAMMY HARRIS - Come Over
23.1.  7:46   CHIC - Strike Up The Band
23.1.  7:41   DE LA SOUL - All Good
23.1.  7:39   EBONY RHYTHM BAND - Drugs Ain't Cool (instrumental
23.1.  7:35   CAROL SHINNETE - Cyanide Love
23.1.  7:31   ARCHIE BELL & THE DRELLS - Disco Fever
23.1.  7:27   THE PASADENAS - Riding On A Train
23.1.  7:21   RONN MATLOCK - I Can't Forget About You (Rema
23.1.  7:16   MAURICE MESSIAH - 50/50 Love
23.1.  7:12   ONDREJ KLIMEK - Cil (feat. Xavier Baumaxa)
23.1.  7:06   JENNY BURTON - Bad Habits
23.1.  7:02   INSTANT FUNK - The Funk Is On
23.1.  6:58   ZEE - Move Closer
23.1.  6:52   FREEEZ - Southern Freeez
23.1.  6:48   MANDRILL - Put Your Money Where The Funk
23.1.  6:44   CHAKA KHAN - Never Miss the Water
23.1.  6:39   RUFUS & CHAKA KHAN - Once You Get Started
23.1.  6:36   DJ JAZZY JEFF & THE FRESH PRIN - Boom! Shake The Room
23.1.  6:32   OLIVER LOWE & FRIENDS - Lidi jsou zvlastni
23.1.  6:27   FREAK POWER - What It Is
23.1.  6:24   BILL DOGGETT - Ko-Ko
23.1.  6:21   KANO - I'm Ready (Radio Edit)
23.1.  6:16   BOBBY THURSTON - Main Attraction
23.1.  6:12   MELVIN SPARKS - Get Down With
23.1.  6:08   B. B. & Q. BAND - Mistakes
23.1.  6:04   FRANKIE VALLI & THE FOUR SEASO - December 1963 (Oh, What a Nigh
23.1.  6:00   LINDA MANIGUA - Sidestepper
23.1.  5:57   PABLO MOSES - Revolutionary Dream
23.1.  5:54   CHARLES BRADLEY - The World (Is Going Up In Flam
23.1.  5:50   TOM WAITS - The Piano Has Been Drinking (N
23.1.  5:46   DAMARIS CARBAUGH - What About My Love
23.1.  5:42   KEB MO - Standin' At The Station
23.1.  5:38   AVENTURA - Amor De Madre Parte 2
23.1.  5:33   RICK CLARKE - You Can Call Me Up
23.1.  5:28   THE BRAND NEW HEAVIES - Turn the Music Up
23.1.  5:25   BOB MARLEY - Kinky Reggae
23.1.  5:21   DJAVAN - Serrado
23.1.  5:19   SUZEE IKEDA - I Can't Give Back The Love I F
23.1.  5:14   TAMEKA STARR - Going In Circles (Dj Art Versi
23.1.  5:11   CONSOLACAO - Sylvio Cesar
23.1.  5:07   FREAK POWER - Waiting For The Story To End
23.1.  5:04   THE JEFF HEALEY BAND - Me And My Crazy Self
23.1.  5:00   RICHIE STEPHENS & GENTLEMAN - Warrior
23.1.  4:56   JESSE COOK - Bogota By Bus
23.1.  4:53   GRUPO FANTASMA - El Sabio Soy Yo
23.1.  4:49   WILLIE BOBO - Kojak
23.1.  4:44   THE PLAYERS ASSOCIATION - Everythings Gonna Be OK
23.1.  4:42   OHIO PLAYERS - Skin Tight
23.1.  4:38   ALEXANDER O NEAL - Time Is Running Out
23.1.  4:34   PUERTO RICAN POWER - SOLO A SU - Puerto Rican Power - Solo A Su Lado
23.1.  4:29   LUIS VARGAS - Ve Y Dile
23.1.  4:25   LOS MOCOCOS - Bandolera Era [Reggaeton Remix
23.1.  4:21   CUCO VALOY - De Cigarro En Cigarro
23.1.  4:16   SON FO - Africando All-Stars
23.1.  4:12   BOB MARLEY - Duppy Conqueror (Fort Knox Fiv
23.1.  4:06   FRED WESLEY - House Party
23.1.  4:03   TAVARES - She's Gone
23.1.  3:59   MUCHACHITO BOMBO INFIERNO - Me Tienes Frito
23.1.  3:55   BLUES COMPANY - Last Train Home
23.1.  3:51   EL GRAN COMBO DE PUERTO RICO - Azuquita Pal Cafe
23.1.  3:46   DLG - Acuyuye
23.1.  3:42   OJOS DE BRUJO - Tesoro
23.1.  3:38   OMAR & THE HOWLERS - Mississippi Queen
23.1.  3:34   M.F.S.B. - Family Affair
23.1.  3:29   JOSE GONZALEZ Y BANDA CRIOLLA - Bomba Le Le
23.1.  3:25   SMOOVE & TURRELL - The Difference
23.1.  3:20   FELIX MANUELL - Me Estoy Acostumbrando
23.1.  3:17   ALEXIS KORNER - Vicksburg Blues
23.1.  3:14   LUTAN FYAH - Roll It Up
23.1.  3:09   THE OHIO PLAYERS - Fire
23.1.  3:05   JOE ARROYO - Tal Para Cual
23.1.  3:01   JAZZ Q - Blues podzimniho odpoledne
23.1.  2:57   DJ FOOD - I'm The Food
23.1.  2:55   ARETHA FRANKLIN - Respect
23.1.  2:52   KINNY FEAT. DIESEER - Back Street Lust
23.1.  2:48   MASCARA - See You in L.A. (feat. Luther
23.1.  2:43   CHIC - Everybody Dance
23.1.  2:40   JIMMY CASTOR BUNCH - I Love A Mellow Groove
23.1.  2:37   EARTH, WIND & FIRE - Moment Of Truth
23.1.  2:34   THE CHI-LITES - Stoned Out Of My Mind
23.1.  2:30   TEENA MARIE - Behind the Groove
23.1.  2:27   THE BRAND NEW HEAVIES - You Are The Universe
23.1.  2:24   THE SOUL SEVEN - The Cissy's Thang
23.1.  2:21   B. B. & Q. BAND - On The Beat
23.1.  2:17   MAXWELL - Sumthin' Sumthin'
23.1.  2:13   GRANDMASTER FLASH & THE FURIOU - The Message (edit)
23.1.  2:09   THE SUGARHILL GANG - 8th Wonder
23.1.  2:06   HIL ST SOUL - For Your Love (Radio Edit)
23.1.  2:02   GROOVE THEORY - Tell Me
23.1.  1:58   THE SALSOUL ORCHESTRA - Getaway
23.1.  1:54   COUNT COPERNICUS & THE COSMIC - Painted Ego
23.1.  1:51   DIANA ROSS - The Boss
23.1.  1:46   WOODY CUNNINGHAM - Never Say Never
23.1.  1:42   SHEREE BROWN - It's Just Like
23.1.  1:37   BLACK MACHINE - Get Funky (Sax Mix)
23.1.  1:33   FREAK POWER - Giving Up Government Drugs
23.1.  1:30   THE WHISPERS - And The Beat Goes On
23.1.  1:27   CHIC - Dance Dance Dance (Yowsah Yows
23.1.  1:23   QUEEN LATIFAH - Fly Girl
23.1.  1:20   K NAAN - ABCs (Feat. Chubb Rock)
23.1.  1:15   MAYNARD FERGUSON - Gonna Fly Now
23.1.  1:11   PLEASURE SEEKERS - Give Up the Funk
23.1.  1:06   BRAND NEW FUNK - Lowdown Pt. 2
23.1.  1:03   PENERI STRYCKA HOMEBOYE - Podpantoflak (feat. Roman Holy
23.1.  0:59   CREATIVE SOURCE - Who Is He And What Is He To Yo
23.1.  0:56   LENA YELLOW - Night 4 U
23.1.  0:50   PRINCE - My Name Is Prince
23.1.  0:46   THE FATBACK BAND - Double Dutch
23.1.  0:41   CLUB DES BELUGAS - Zoo Zizaro
23.1.  0:37   EARTH, WIND & FIRE - Can't Hide Love
23.1.  0:34   JOHNNY BRISTOL - Hang On In There Baby
23.1.  0:31   SHARON JONES & THE DAP-KINGS - I Just Dropped In To See What
23.1.  0:27   B.T. EXPRESS - Give Up The Funk (Let's Dance]
23.1.  0:24   COMMODORES - I'm Ready
23.1.  0:21   RUFUS & CHAKA KHAN - Sweet Thing
23.1.  0:17   MACEO & THE MACKS - Soul Power 74
23.1.  0:13   JAMES FOX HIGGINS - That Lady (feat. Lionel Cole)
23.1.  0:09   THE ISLEY BROTHERS - Isley Brothers
23.1.  0:05   THE GOOD GIRLS - Your Sweetness (Album Version)
23.1.  0:01   RHYZE - Do Your Dance

| | |
| --- | --- |
| Celkem | 1574231 |
| Leden | 147710 |
| Dnes | 533 |
| Online | 15 |
ERROR : v zapisu do tabulky online